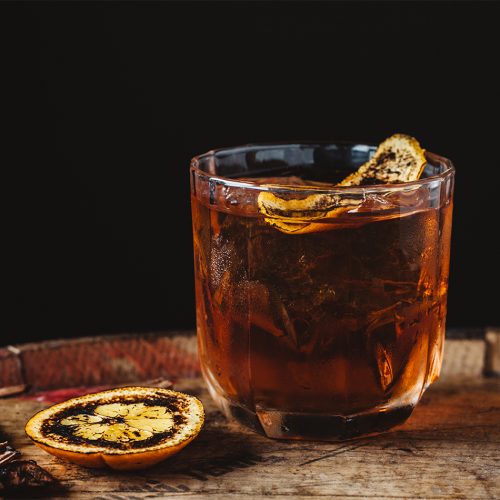 A true classic never goes out of style.
Flavour profile:
Rich, smooth, and slightly sweet with a zinging orange aroma.
Ingredients:
60ml Timah
½ easpoon sugar
3 dashes Angostura bitters
1 teaspoon water
Ice
Orange peel garnish
How to make:
Muddle sugar, water, and bitters in an old-fashioned glass for 1 minute. Pour in whiskey and stir for an additional minute. Add ice, garnish with an orange peel, and serve.