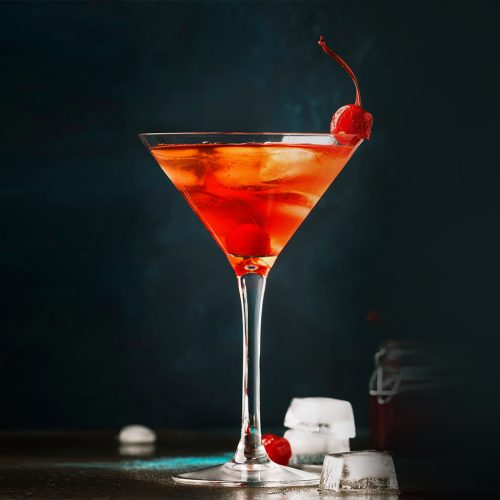 The Malaysian Timah Manhattan is just as glitzy!
Flavour profile:
Slightly sweet and slightly bitter with herbaceous undertones.
Ingredients:
50ml Timah
25 ml sweet vermouth
2 or 3 dashes aromatic bitters
Ice
Maraschino cherry on a stick
How to make:
Pour ingredients into a mixing glass with ice and stir well. Once done, pour into a chilled glass of your choice. Garnish with a maraschino cherry and serve.